About
Oil on oak panel representing the portrait of Marguerite de Valois, known as Queen Margot, 1st wife of King Henri IV dating from the 1675/1680s in a rich octagonal frame in blackened wood typically Renaissance with cabochons of agate and cornelian framed with silver carved pearls. Under the portrait is the inscription: «FEMME HENRI IV».
This portrait is similar to the portrait drawn by François Clouet in 1575 and kept at the French National Library in Paris.
Marguerite de Valois, daughter of Catherine de Medici and King Henry II, sister of Kings Francis II, Charles IX and Henry III, mistress of the Duke of Guise, married Henry of Navarre, the future Henry IV, in 1572. Queen of Navarre by her marriage, she became Queen of France in 1589. This unwanted marriage, which was to celebrate the meeting of Catholics and Protestants, was marred by the St Bartholomew's Day massacre and the religious unrest that followed. After their separation in 1599, Marguerite was forced to live in exile in Auvergne for twenty years.
In the 19th century, the sulphurous myth of «Queen Margot» was born after the publication of Alexander Dumas' novel of the same name. And yet, her life was the opposite of the image that the 19th century could give him. As soon as she returned from exile in 1605, she was appreciated as a woman who had an enlightened spirit of literature, a patron whose generosity was boundless. She played a very important role in the cultural life of the court. And ironically, she advocated platonic love over physical love, far from the myth of the nymphomaniac and incestuous «Queen Margot».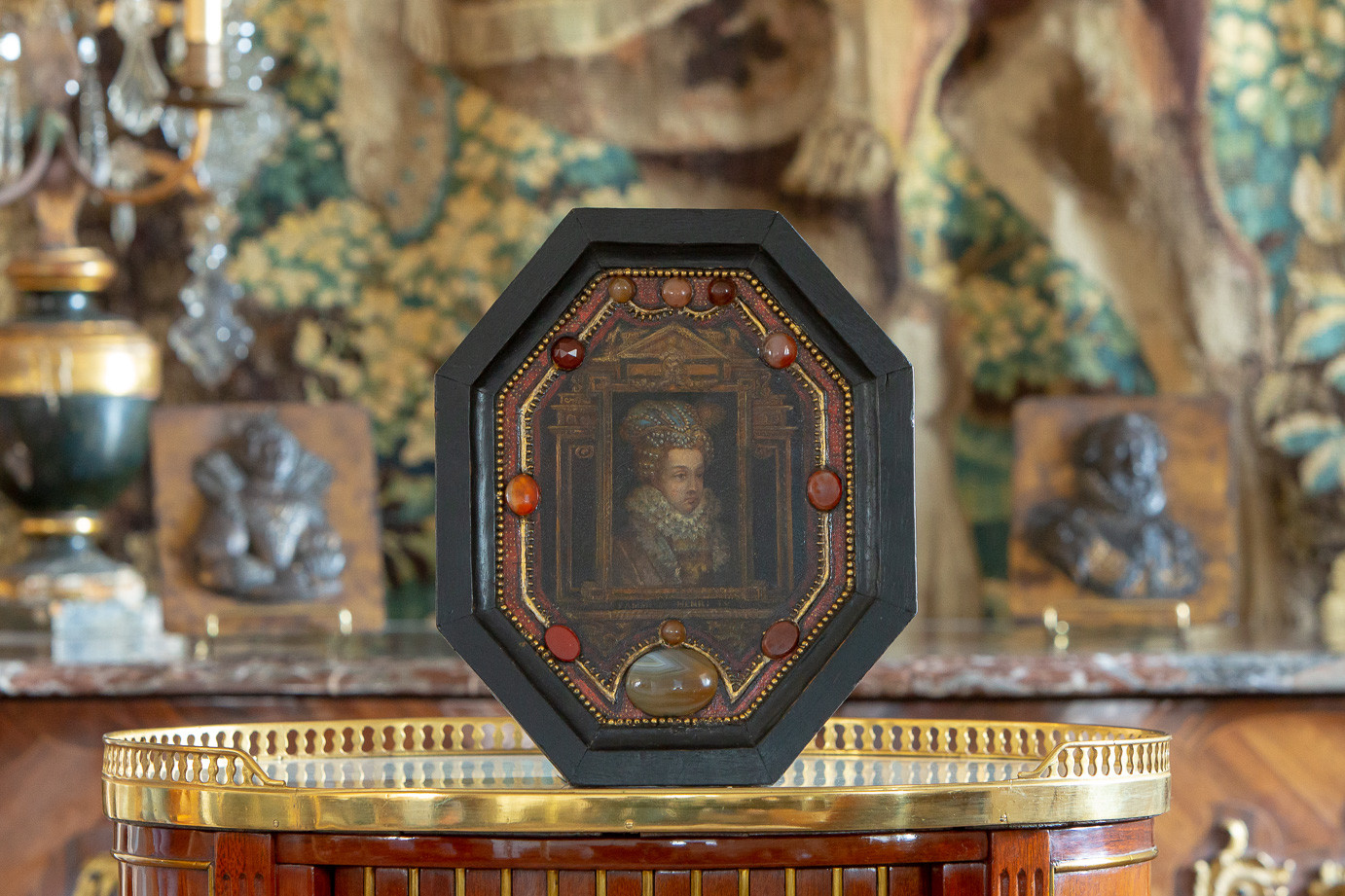 Characteristics
Year: 1575
Origin: France
Material or technique: Oil on wood
Sizes: 21 x 25 cm (Width x Height)