About
Pewter paten, decorated with embossed decoration, showing in the middle the equestrian statue of Emperor Ferdinand III of Habsburg (1608-1657) flanked by a two-headed eagle and the coat of arms of the city of Nuremberg.
On the wing of the paten are the six electorate princes alternating with grotesques. Model of Paulus Öham the Younger, cast by an unidentified master, Nuremberg, 1637-57.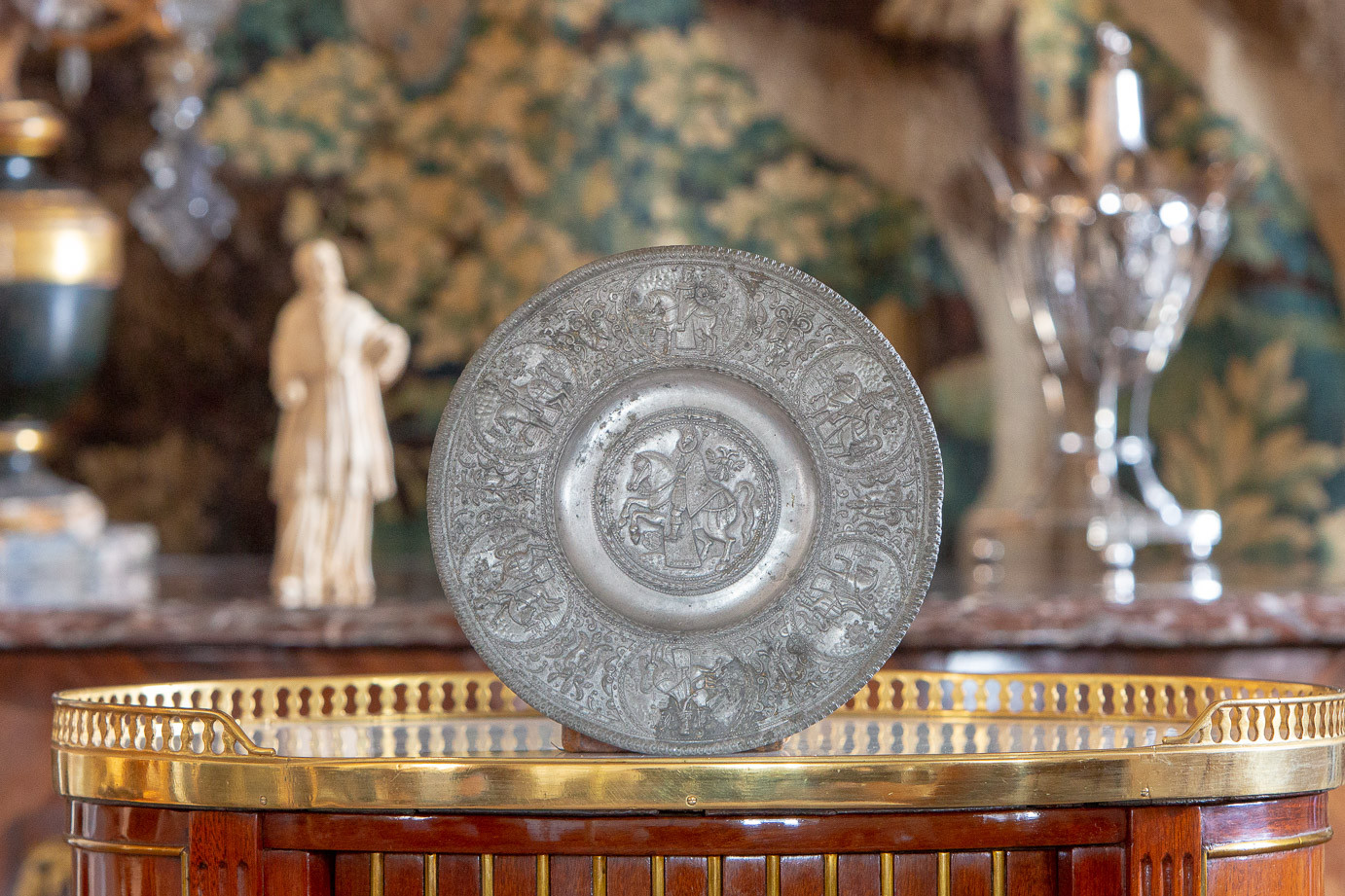 Characteristics
Year: 1637–57
Origin: Germany
Artist: Paulus Öham the Younger
Material or technique: Tin
Diameter: 18.7 cm
Conservation status
Bibliography
Pewter, from the beginning of the 19th century, Philippe Boucaud and Claude Frégnac, Office du Livre, Fribourg 1978, see reference 126.
Erwin Hintze, Nuremberg tin caster, Aalen 1964. See no.356 b.
Museography
A similar paten appears in the Metropolitan Museum of Art collections in New York and at the Royal Museums of Art and History, Brussels.