About
This carved amber cameo from the 1610/1630s shows the bust portrait of Marie de Médicis, with her eyes turned to the left.
It is crowned with the crown of France and wears a breastplate. Her «mounted hairstyle», with her hair styled back and high, is characteristic of hairstyles in vogue in the 1610s. This cameo was probably carved to commemorate the coronation of Marie de Médicis that same year.
This type of medallion is very representative of the 17th century glyptic art which, through the technique and materials used, attempts to reconnect with Antiquity. The whole of the 17th century was marked by this craze for the glories of antiquity, whether they were philosophers, mythological gods, made of the finest materials.
A modern 18K yellow gold surround set with 109 brilliant cut diamonds of 1.58 carats (Top Wesselton/VS), 2 diamond shuttles of 0.28 carat and 1 brilliant of 0.28 carat (Top Wesselton/VS) forms a set and a precious jewel.
Marie de Médicis (1575-1642), daughter of Francis the First de Médicis, Grand Duke of Tuscany, nicknamed «the great banker», married King Henry IV of France in 1600 and was crowned Queen of France in 1610, the year Henri IV was murdered.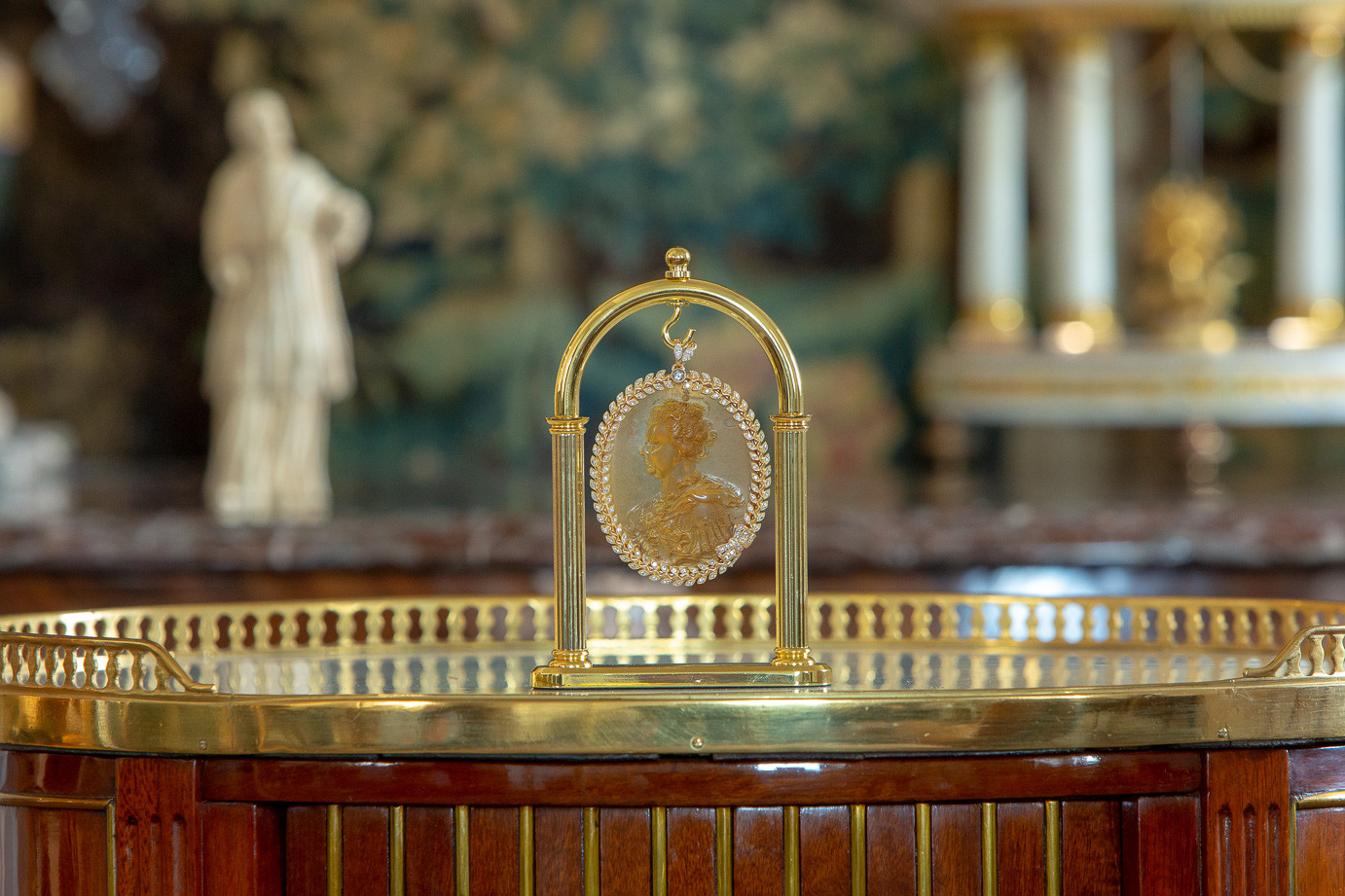 Characteristics
Year: 1610/30
Origin: France
Material or technique: Amber
Sizes: 5.4 x 6.8 cm (Width x Height)