About
This 17th-century bronze sculpture depicts King Henry IV ( 1553-1610) as Roman emperor on a sea-green marble plinth brought back at a later date. At the back of it is hollow in the bronze: «A.G;57 MT Anno 1610» which we can translate as: «Died at the age of 57 years old in 1610».
This bust is perfectly made and is a unique piece of art. There is not any other copy of the 17th century known to this day, and it is in the purest vein of the sculptures of Barthélémy Prieur.
Born probably around 1536, Barthélémy Prieur had Germain Pilon as his master. Like many artists of that time, he went to Italy, worked in Rome and Turin, and perhaps even in Milan. When he came back to France in 1571, he was already considered a specialist in bronze sculpture and perhaps the most talented French sculpture of the early 1600s. In the autumn of 1591, King Henry IV, spotted him during his visit to Sedan in Champagne and quickly appointed him sculptor of the court and entrusted him with the creation of works of art and great beauty, also considered as real instruments of royal propaganda, intended to glorify his position across Europe, like engravings and medals. The king «had understood the potential value of this production to set up monarchical propaganda» (Seelig-Teuwen, French Bronzes, p.103) Prieur is an outstanding bronze maker whose greatest contribution was in the field of small bronze sculptures including sculptures of the king, Henry IV in ancient and modern armour or heroic nude. The king is sometimes shown as an ancient emperor and sometimes as a modern ruler.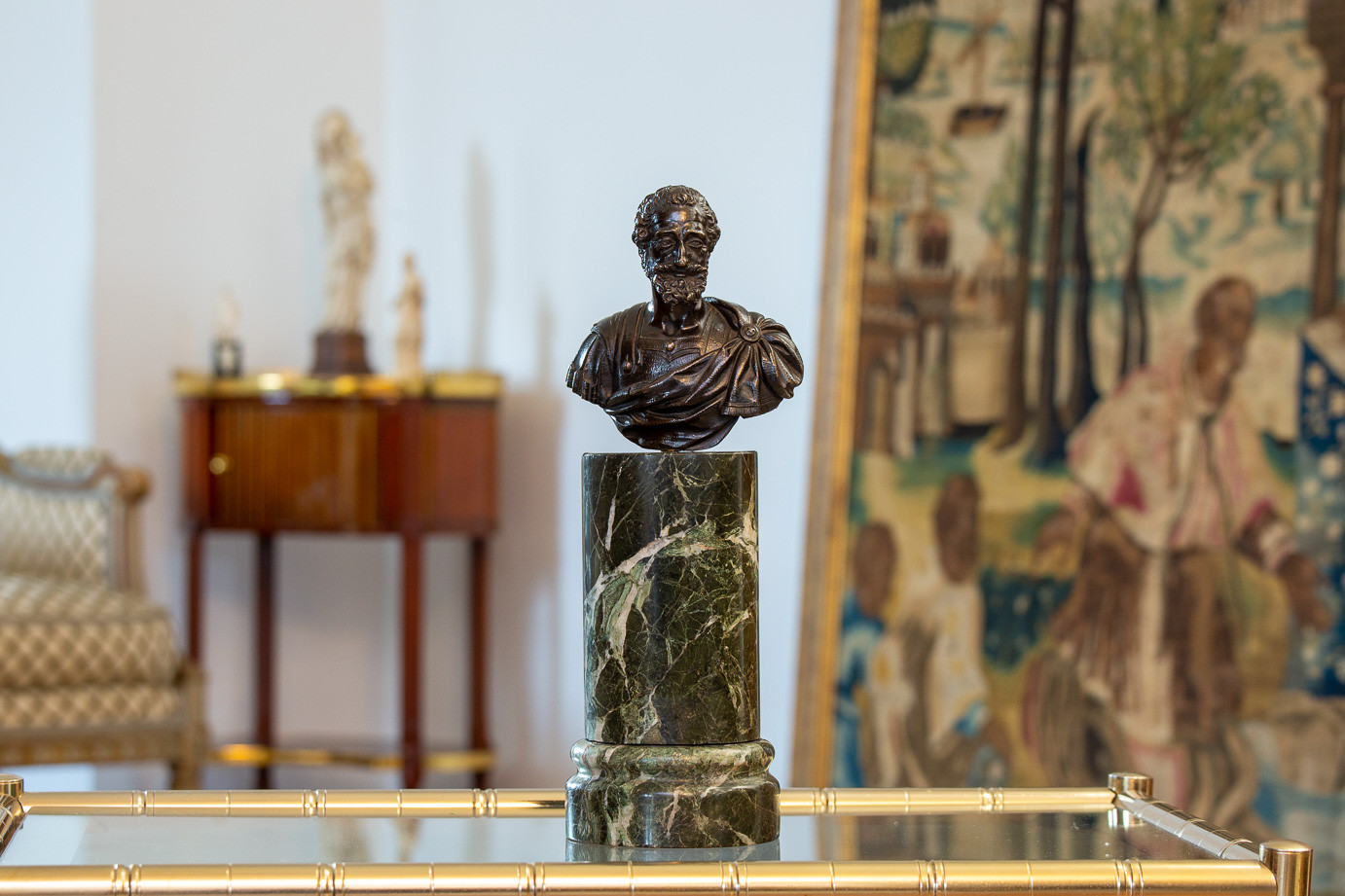 Characteristics
Year: 1610
Origin: France
Sculptor: Attr. to Barthelemy Prieur
Material or technique: Bronze
Height: 14 cm
Height with socle: cm