About
Original terracotta bas-relief on an oak plaque representing a woman with a book, signed in the mass, and countersigned on the back of the plaque, unique piece.
A certificate of authenticity from Nicolas et Pierre Antoniucci, sons and successors of the sculptor Volti, dated September 30, 2019 will be provided to the purchaser.
Born in Italy, Antoniucci Volti, pseudonym of Antoniucci Voltigero is a sculptor and draughtsman. In the same vein as Aristide Maillol, all her figuratively inspired work praises the female body: «What delights me in a woman's body are the rhythms and volumes».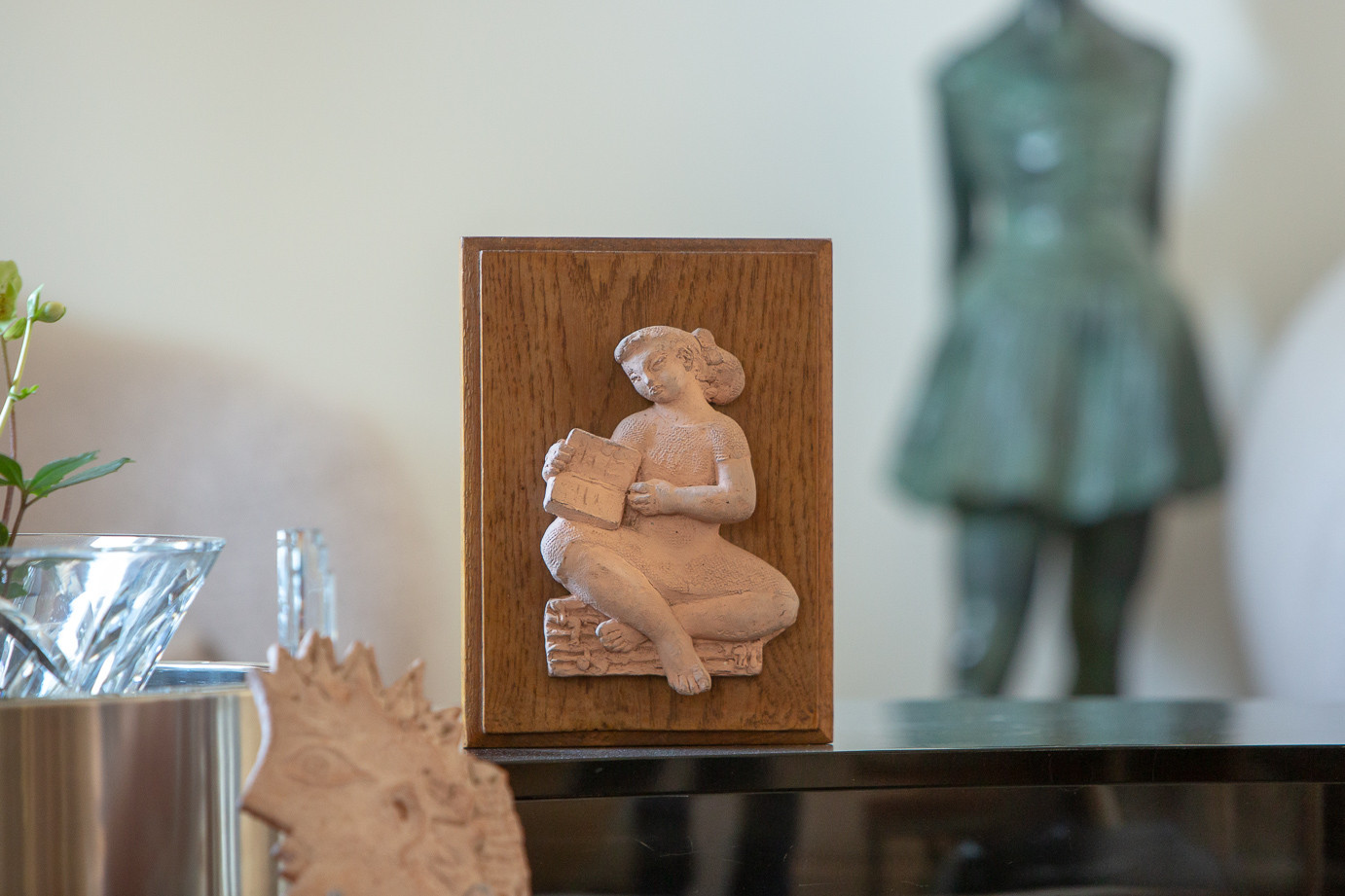 Characteristics
Year: 1955
Sculptor: Antoniucci Volti
Sizes: 13.5 x 19.5 cm (Width x Height)