About
Louis XVI portrait, poster on ivory, oval miniature with belly strap, surrounded by 47 brilliant-cut diamonds, with a yellow gold background. Work from the end of the 18th century.
Our miniature evokes legendary Louis XIV's portrait boxes, miniatures of the King with diamond borders offered to distinguished guests such as ambassadors. The Yves Saint Laurent and Pierre Bergé collection had a copy which was acquired by Le Louvre (inv. no. OA 12280).
The absence of decorations in the bust portrait of Louis XVI of our miniature suggests that it is one of the monarchist memories produced after the king's execution in January 1793.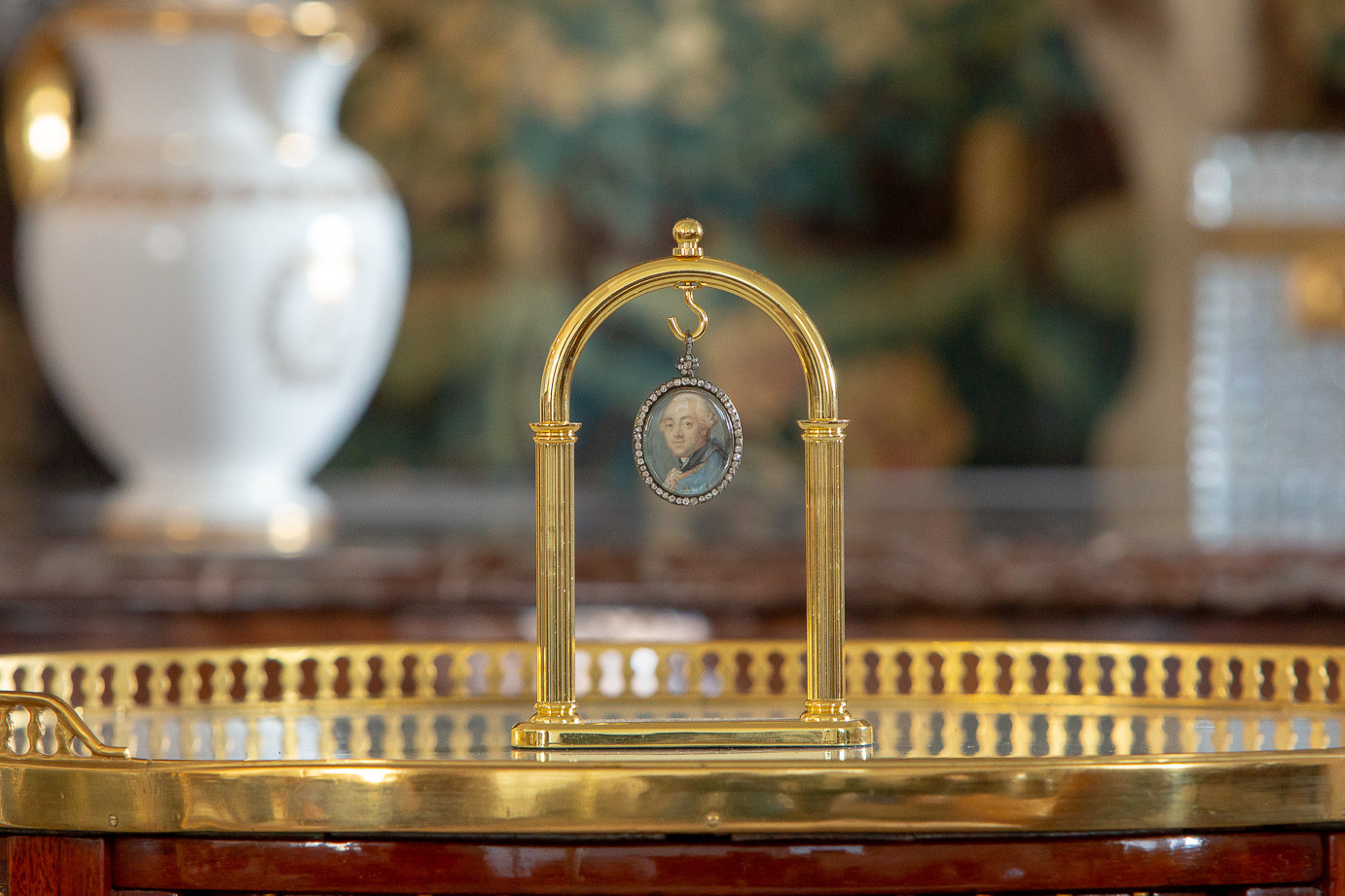 Characteristics
Year: 1789/1793
Origin: France
Sizes: 3 x 4 cm (Width x Height)