About
This round terracotta medallion, in the pure tradition of medals and numismatics, features Queen Marie-Antoinette in profile, labelled «Maria Antonia. Arc. Aust. Gallorum. Regina», signed and dated 1771.
Jean-Baptiste Nini pays a royal tribute to Marie-Antoinette.
Jean-Baptiste Nini, born in Italy, arrived in France in 1757 and, from that date, sculpted portraits of personalities in terra cotta medallions that would make him famous.
Here is the description when André Storelli makes in his book Jean Baptiste Nini, his life, his work. 1717-1786: «Hair raised and curled in front and on the side, forming three rollers, one above and the other two behind the ear, which is completely exposed. A tiara made of stones, flowers intertwined with the hair on the top of the head that form several floating curls. The back hair is raised and falls in three long curls on the back and shoulders. Embroidered cloth dress; neckline bodice, adorned with gems, trimmed with lace; floralized ermine coat, largely draping the bust. Frame with plain nets. Signed in hollow, on the projection of the bust: I or J.B. NINI. F; and on the arm projection: 1771. A small fleur-de-lis between each word and at the end of the legend.»
Prince A. de Broglie's collection had this medal.
Marie-Antoinette of Austria, daughter of Empress Maria Theresa and Francis Duke of Lorraine, was born in 1755; first runner-up then Queen of France, she was executed on 16 October 1793.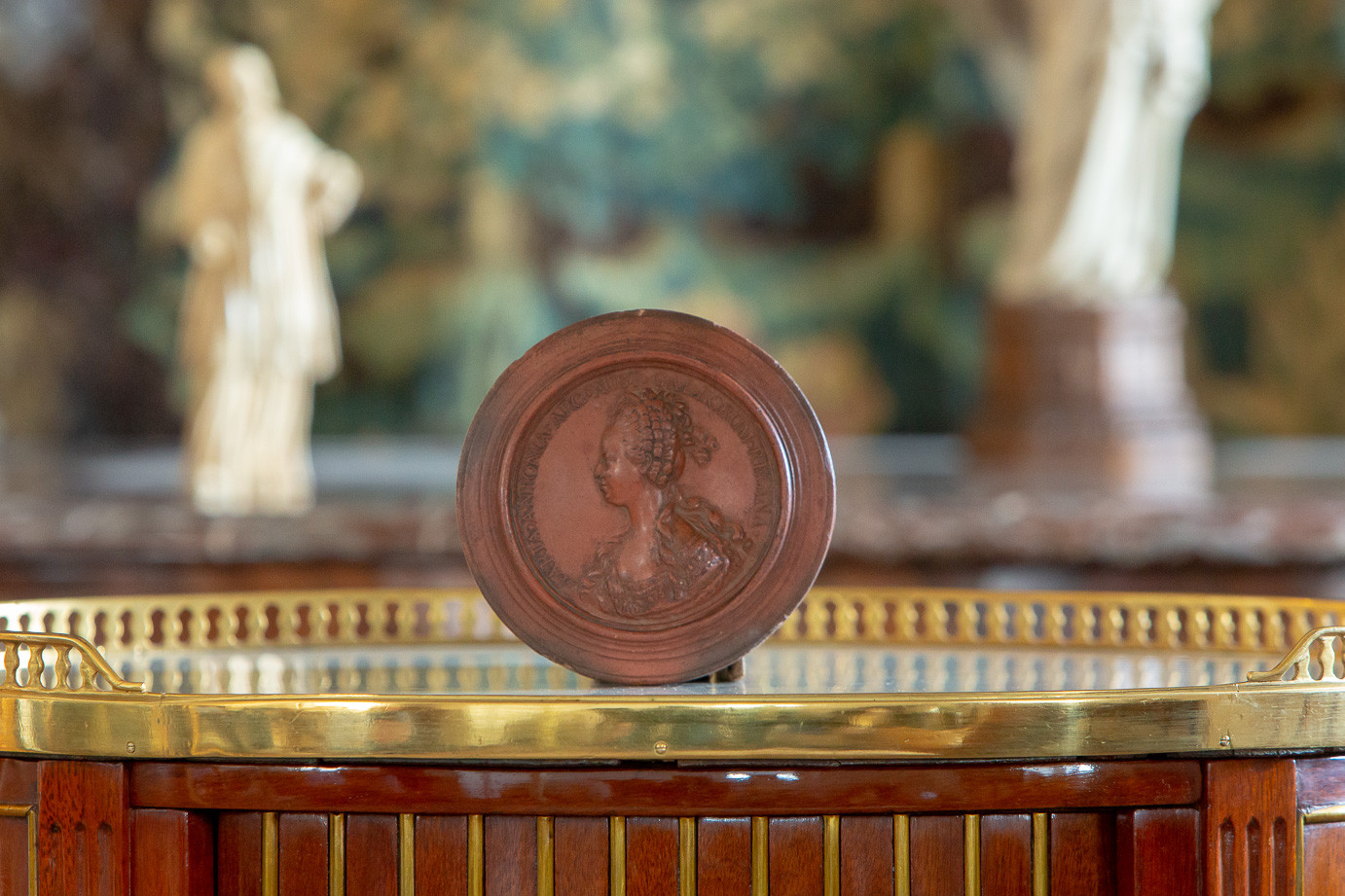 Characteristics
Year: 1771
Origin: France
Sculptor: Jean-Baptiste NINI
Material or technique: Terracotta
Diameter: 11 cm
Bibliography
Jean Baptiste Nini, his life, his work. 1717-1786 - André Storelli, reproduced on page 101.