About
Rare trial proof of plate 4 of black only, undoubtedly unique, printed in the Lacourière-Frélaut workshop for the work by Jean Paulhan, « De mauvais sujets », published by the Bibliophiles of the French Union.
Created n 1958, this rare trial proof is hand-signed by Marc Chagall with his monogram « M. Ch. » in pencil at the bottom in the middle with the dry-stamp of the Bibliophiles of the French Union (BUF).
Talking about this book, Charles Sorlier declared: « When the book was published it was distributed among members of a bibliophile society and was not put on the market. As a result, it has become a collector's item of considerable value. »
The very first engravings by Marc Chagall appeared in this work. They perfectly illustrated the text by Jean Paulhan.
In this pleasant story, Jean Paulhan recalls himself as a little boy tormented by the vertigo of writing, namely: what is a subject? The delicate scenes, full of candour, inspire the taste for irony and the absurd dear to Chagall. With a completely new style, this fourth printing plate reveals a dreamlike world of extreme poetry. To which the printer Jacques Frélaut was without a doubt sensitive, working in this trial proof to anchor it in a way so subtle that it offers us a jubilant « author-illustrator » dialogue.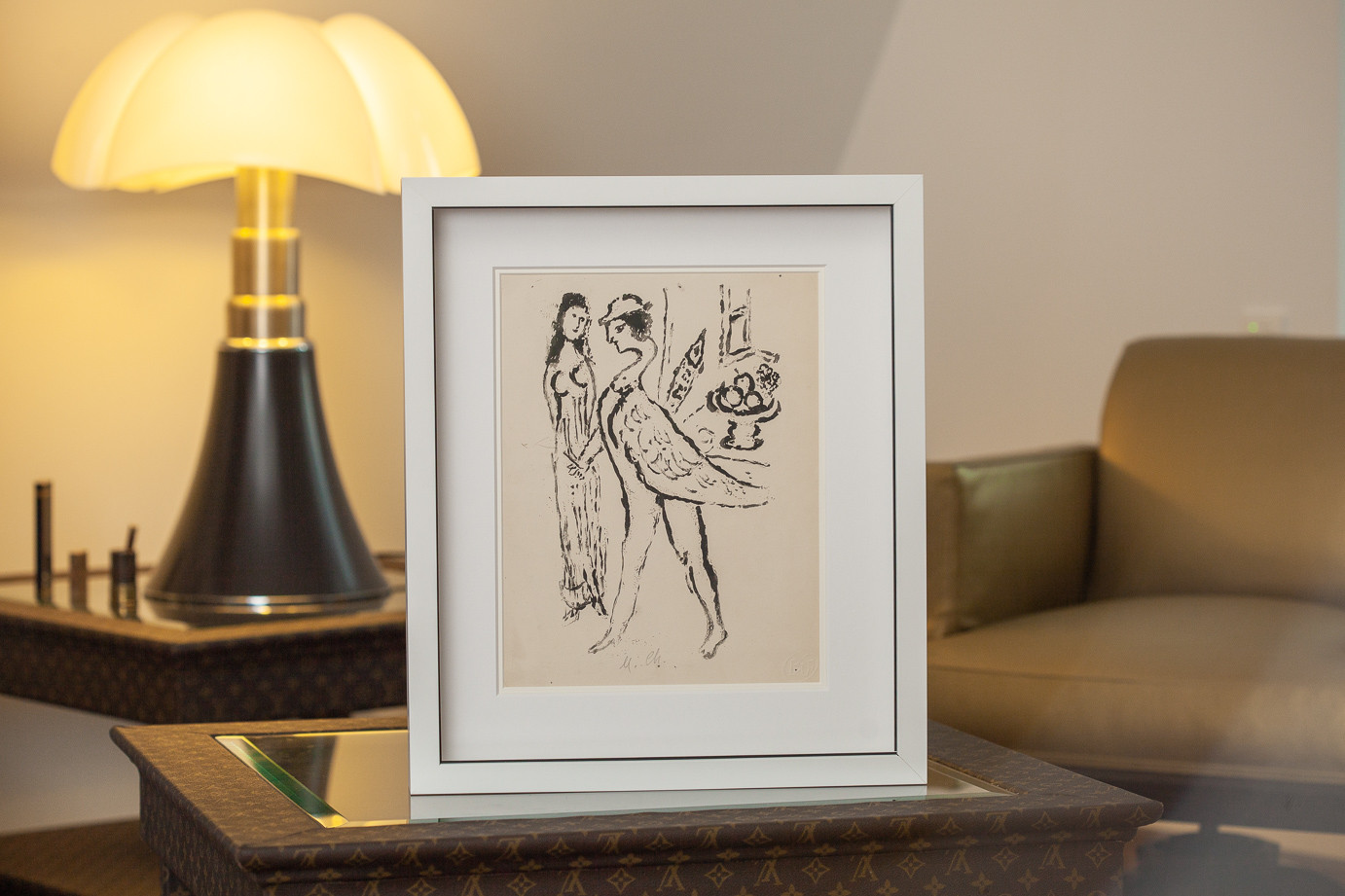 Characteristics
Year: 1958
Artist: Marc Chagall
Sizes: 28 x 35.5 cm (Width x Height)
Sizes with frame: 43.5x51.5 cm
Provenance
Maurice Gonon Archives Publisher