About
«Le Service des Princes» was the tableware used daily by King Louis-Philippe and his family for their meals in the various castles of the Crown and the private domain.
The whole set, made of two plates and a porcelain decoction jar from the Royal Manufacture of Sèvres, was used during the royal family's stays at the Tuileries Castle. On the back of each plate and on the bottom of the decoction pot is affixed the Sèvres mark in blue on which the date 1845 for the pair of plates and 1839 for the pot is written, as well as the mark of the Tuileries Castle and also the initial W in gold of the gilder Weydinger.
Their refined gold decoration consists of a golden net, a frieze of ivy leaves and the king's large figure «LP» under a crown surrounded by a garland tied with foliage branches of oak and laurel.
The plates have a diameter of 24.5 cm. As for the decoction pot, its dimensions are: Height: 25.5 cm, width with handle: 21 cm and Depth: 16 cm.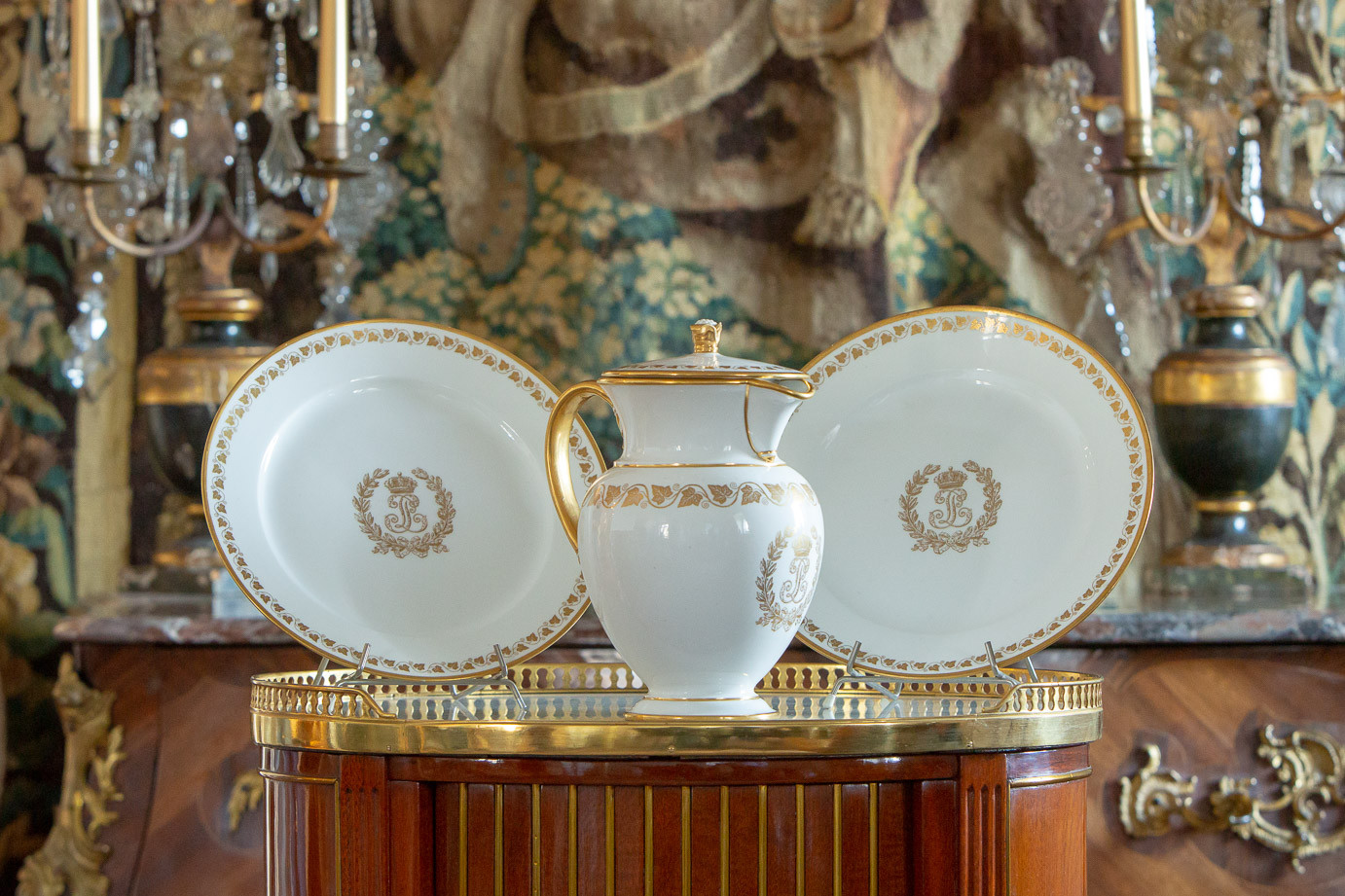 Characteristics
Year: 1839/1845
Origin: France
Manufacturer: Manufacture royale de Sèvres
Material or technique: Porcelain China
Diameter: 24 cm
Museography
Three identical copies of the decoction pot can be found at the Fontainebleau castle, at Compiègne Castle and in the Museum of Decorative Arts collections in Paris.