About
This pedestal table has the following stamps under the two basins: «L S intertwined and crowned - Sevres 1838» under the mark of King Louis-Philippe of France and in a double circle «CH DE DREUX» crowned by a red crown in a serrated circle, for its origin from the Château de Dreux.
This trough table is made of chased and gilded bronze with Sevres porcelain decoration, which is typical for royal productions during the reign of King Louis-Philippe. The set features a charming scene in a landscape surrounded by a flowery garland in a blue background surrounded by gilded bronze pearls. It is carried by four ram-headed uprights finished with goat feet and joined by a crotch shelf adorned with a porcelain plate decorated with flowery garlands. The assembly is mounted on an X-shaped spacer with castors.
After the restoration of the French monarchy, the castle of Dreux was recovered by Louise Marie Adélaïde de Bourbon, Dowager Duchess of Orléans and King Louis-Philippe's mother. When she passed away in 1821, the estate, which had become Louis-Philippe's property, was renovated and refurbished. Our pedestal table comes from the fittings and furnishings of this period.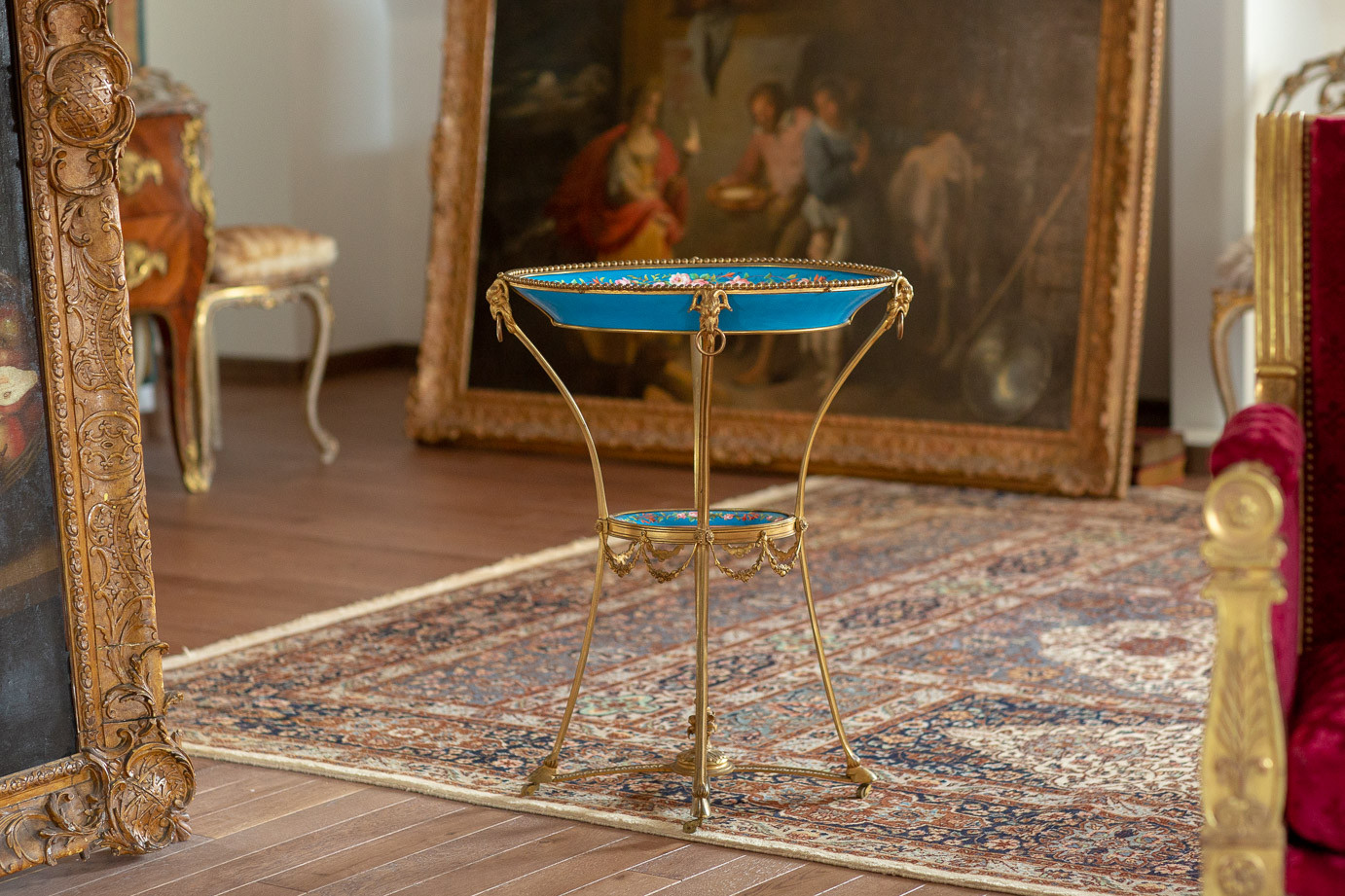 Characteristics
Year: 1835/1840
Origin: France
Manufacturer: Manufacture royale de Sèvres
Sizes: 59 x 73 x 42.5 cm (Width x Height x Diameter)