About
Numbered 21/250 on the bottom left and signed Vasarely in the centre, on the back plate, this two-tone sculpture (black and transparent) is resolutely modern and easily finds its place in a contemporary interior or will delight collectors.
Optical art or kinetic art, Victor Vasarely, of French-Hungarian origin, is the undisputed master of geometric abstract art.
With this two-dimensional sculpture of two silkscreened plexiglass sheets, Vasarely creates an illusion of depth, revealing a black circle centred on multiple black squares, a true representation of the optical art movement he created.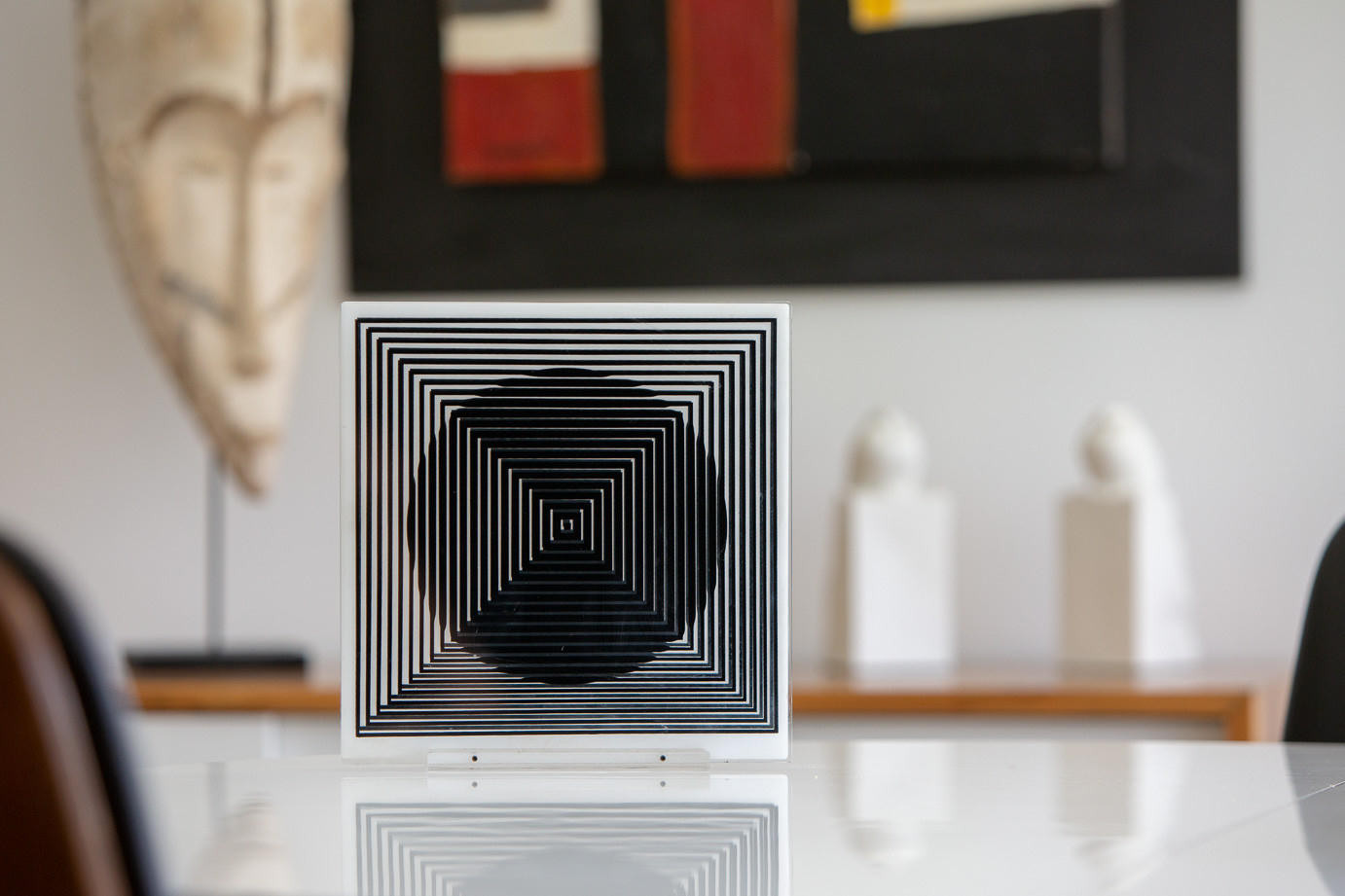 Characteristics
Year: 1970
Artist: Victor Vasarely
Material or technique: Plexiglass
Sizes: 25 x 24 x 5 cm (Width x Height x Depth)
Bibliography
Referenced in Vasarely, Arts Plastiques du XXème siècle, éd. du Griffon, 1965.