About
Around the 1st century BC - 1st century AD Roman necklace, formed of a length of chain with single loops, from which fifty pendants are suspended. The two last ones are connected to an attachment loop.
Since the 18th century, this necklace has been kept in a red goat leather box, fastening with two hooks, decorated with a small gold iron coming from Rome: « In Roma via del Gesù n°68». Inside the case, a label mentioning the origin of this jewel is affixed: « Necklace found in the ruins of Herculaneum depicted by Grosley 79-1719 ».
In 1745 and 1746, Pierre Jean Grosley (1718-1785) made a trip to Italy as staff of Marshal deMaillebois, as food cashier. During this trip, he visited the excavations of Herculaneum. He devoted three volumes to the account of this trip in 1764: « New memoirs or Observations on Italy and the Italians by two Swedish gentlemen ». His numerous texts earned him the appointment of an associate member of the Académie des inscriptions et belles-lettres in 1761. It was in the years following his return from Italy that he was given this necklace by Monsieur le Compte d'Artois (1757-1836), the future king of France under the name of Charles X.
Excavations on the site of Herculaneum began in 1738 at the initiative of the king of Naples and Sicily, harles de Bourbon (1716-178), a relative of the family of France through his great-grandfather King Louis XIV.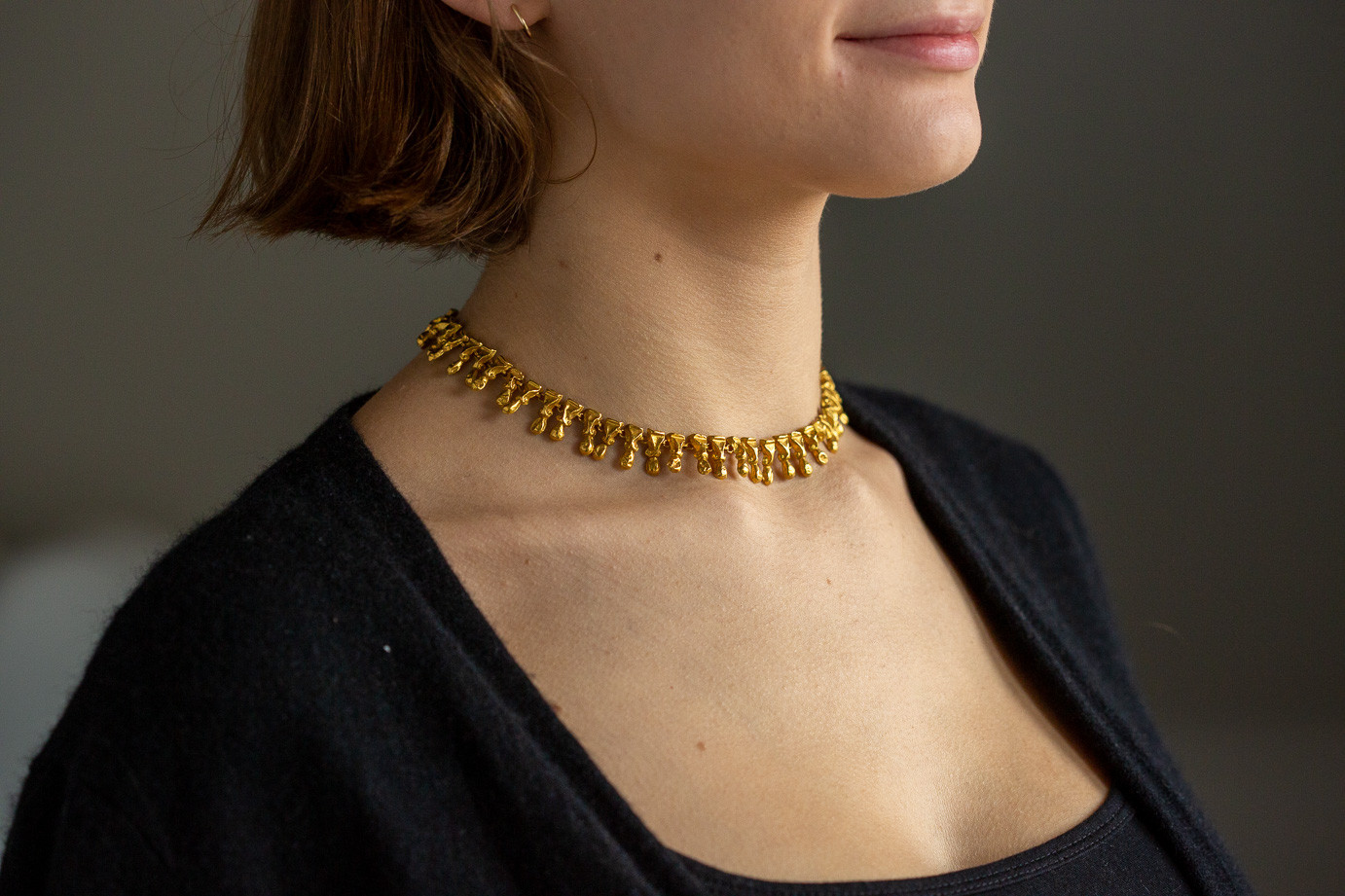 Characteristics
Time: 1st century
Origin: Italy
Material or technique: Gold
Length: 36 cm