About
A certificate of authenticity from Maître Olivier Marquis, auctioneer, dated Mars 5, 2020 will be provided to the purchaser.
Convex mirror in resin and talosel signed behind «Line Vautrin». Talosel is a resin material invented by Mrs. Vautrin. It is made from cellulose acetate.
Line Vautrin's creations have defined Parisian neo-romantic chic. Made of resin and talosel, these mirrors have become an essential part of interior decoration, highly prized by collectors. His works are part Paris Museum of Decorative Arts' permanent collection.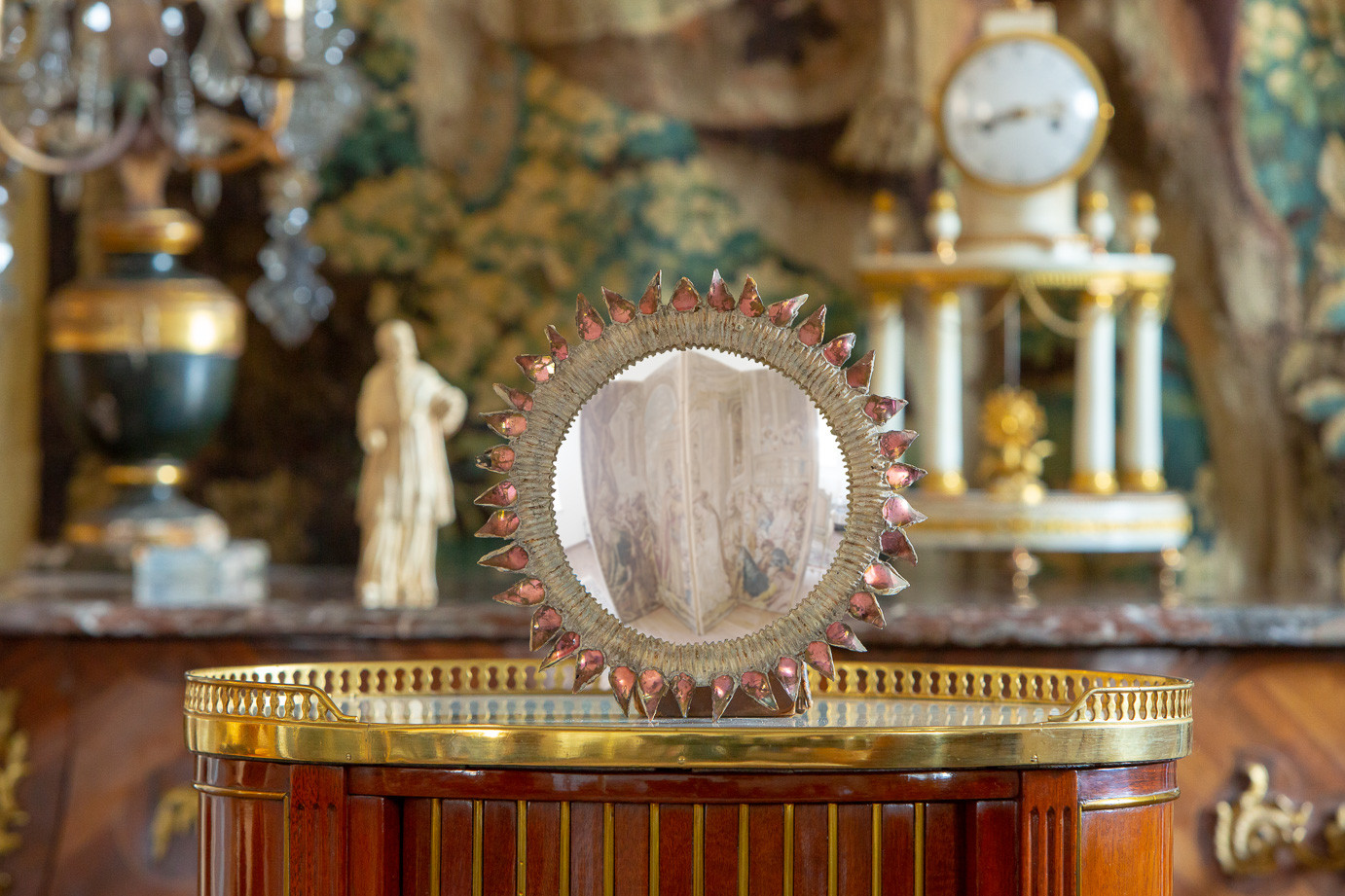 Characteristics
Year: 1955
Origin: France
Artist: Line Vautrin
Diameter: 22.5 cm