About
This champlevé enamel medallion on copper rests on red silk at the intersection of four old copper plaques decorated with stars and rosettes. It could be a representation of the Archangel Uriel, considered the 4th archangel who in medieval times figured high in the angelic hierarchy. 
In this piece of art, golden calligraphic metal surfaces float on coloured enamel backgrounds of medium blue, light and dark blue, green, white and red, just as drawings and paintings interacted in the so-called « classical » medieval illuminations.
The profession of medieval metallurgist was often closely linked to the art of the draftsman, this bond was particularly strong in the 12th and the 13th centuries.
Talking about the condition of this enamel applique medallion, it should be noted that the enamel has been flaked in some parts, but especially in the dark blue enamel areas so that the general impression is influenced only peripherally.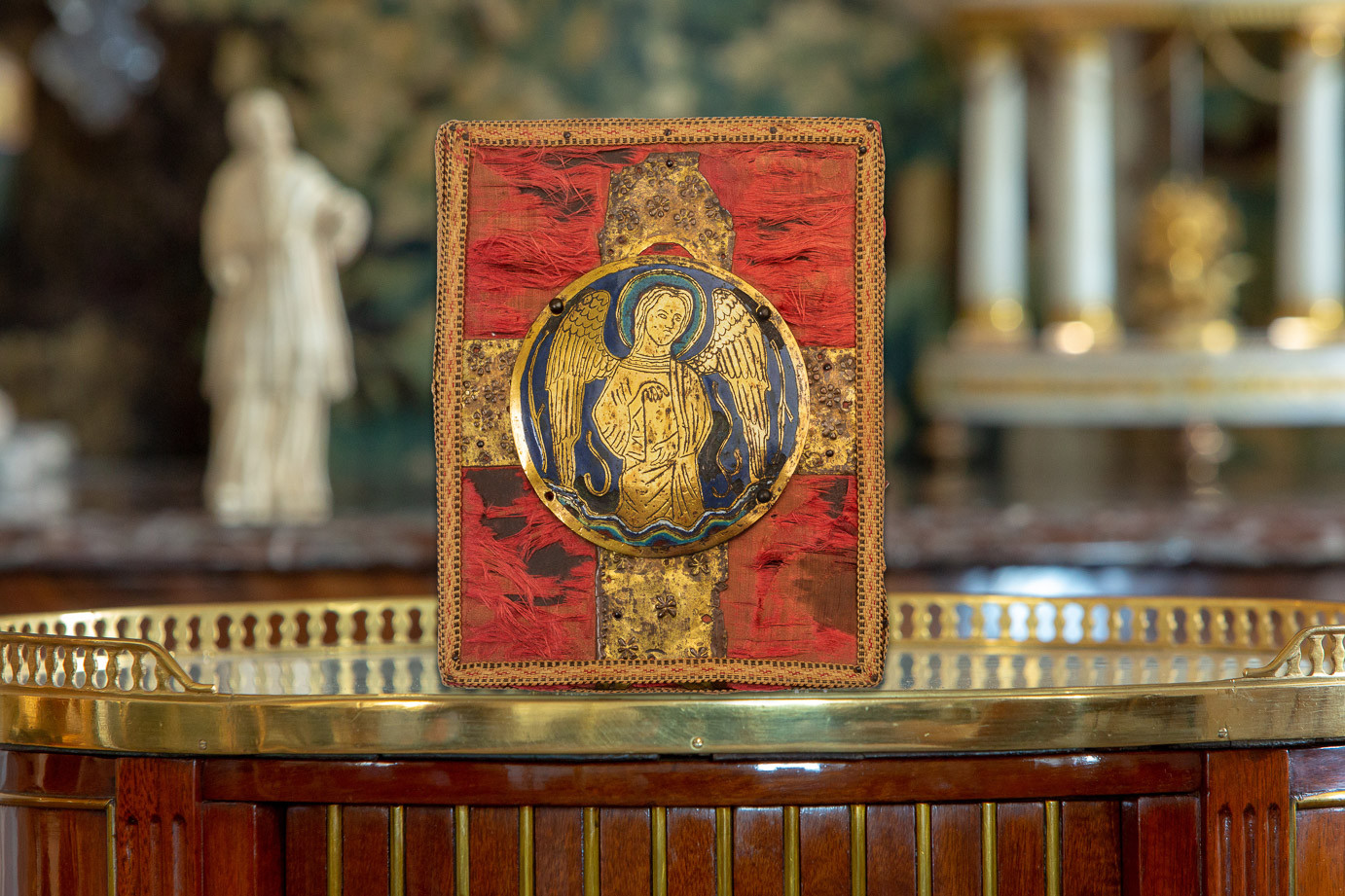 Characteristics
Year: 1225/1250
Origin: France
Material or technique: Champlevé enamel, copper
Diameter: 11.5 cm
Sizes with frame: 22x17 cm
Museography
The Musée de Cluny in Paris has a similar applique in Limousin champlevé enamel of half-length angel dated to the 2nd quarter of the 13th century (inventory number: CL14696).
See also at the Metropolitan Museum of Art inNew York, inventory number 17.190.811, « Plaque second quarter 13th century, Champlevé enamel, copper ».