About
Tempera and gold on panel (two vertical boards) representing four episodes in the life of the Virgin:
1- The Birth of the Virgin
2- The Presentation of the Virgin in the Temple
3- Herod ordering the massacre of the newborns
4- The Massacre of the Innocents
The frame is made of carved and gilded wood from the 15th century and is attached to the two painted panels.
This work is related to the circle of painters active in Aragon in the entourage of Martín de Soria (active Aragon 1471-1487), a Spanish Gothic painter influenced by the Flemish.
On the reverse side, two horizontal metal reinforcing bars. There are some damages and restaurations.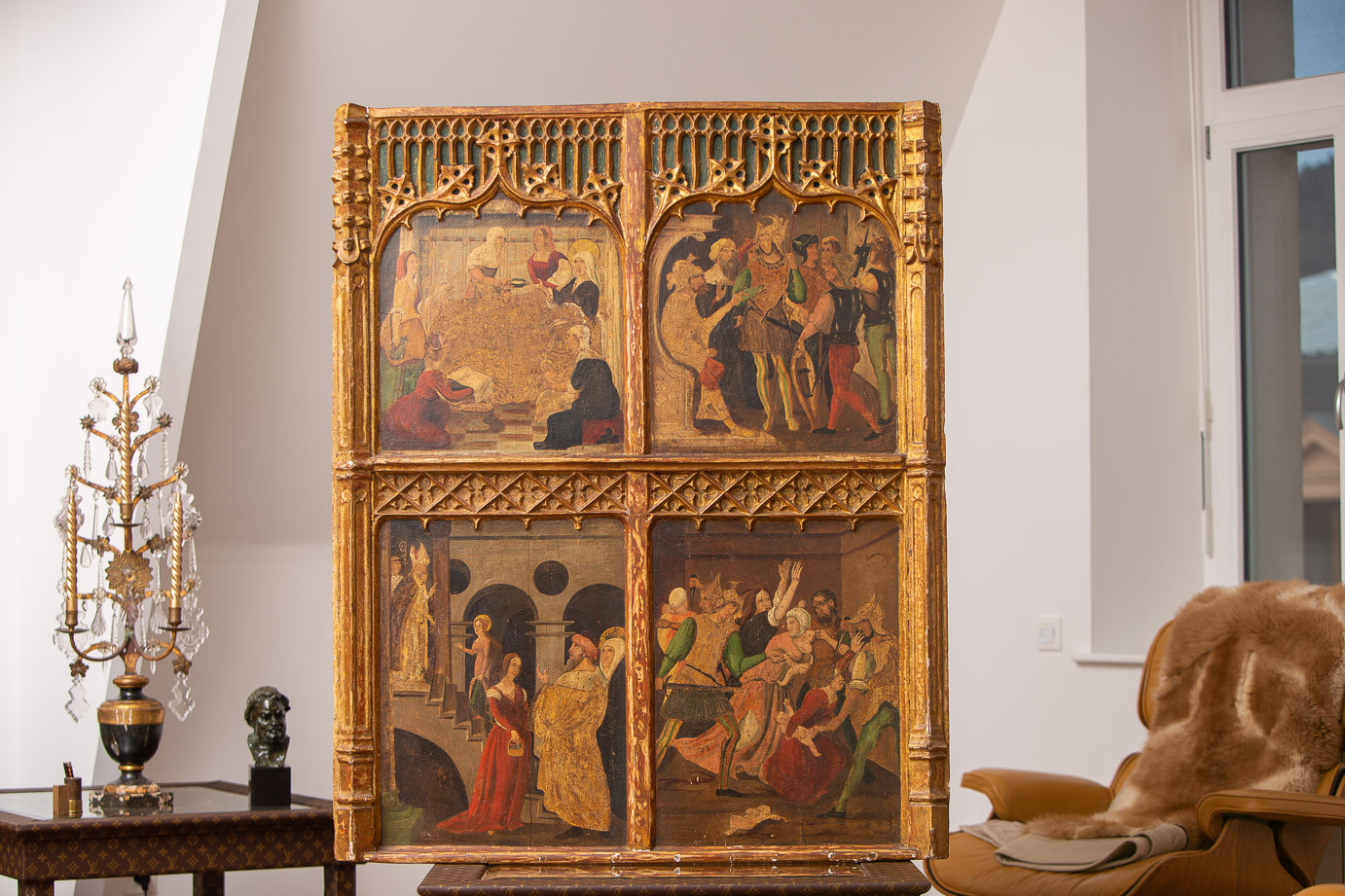 Characteristics
Time: 15th century
Origin: Spain
Artist: Circle of Martin de Soria
Sizes: 98 x 123.5 cm (Width x Height)
Provenance
On the backside old printed label: «Lucien Blanc, expert près des tribunaux». Annotated in pen: «Primitif gothique. Collection du Duc de Rovira.»