About
Ring set with a orangy yellow natural diamond of octagonal shape of 1.032 carats, and surrounded by brilliant-cut diamonds for 0.50 carat.
This ring is accompanied by a certificate of expertise from the Swiss Institute of Gemmology - SSEF dated 13 March 2019 specifying a weight of 1.032 carats, a color orangy yellow (fancy intense color), and that the analysed properties confirm the colour authenticity of this diamond.
This diamond has the particularity to be in Asscher cut. Diamond cutters cut less than 2% of diamonds in Asscher. They are more rare than rare. And yet, the "Asscher cut" seems very modern... Created in Amsterdam in 1902, by the Asscher brothers of the Asscher Diamond Company of Holland (today the Royal Asscher Diamond Company), this cut is one of the most confidential and so chic!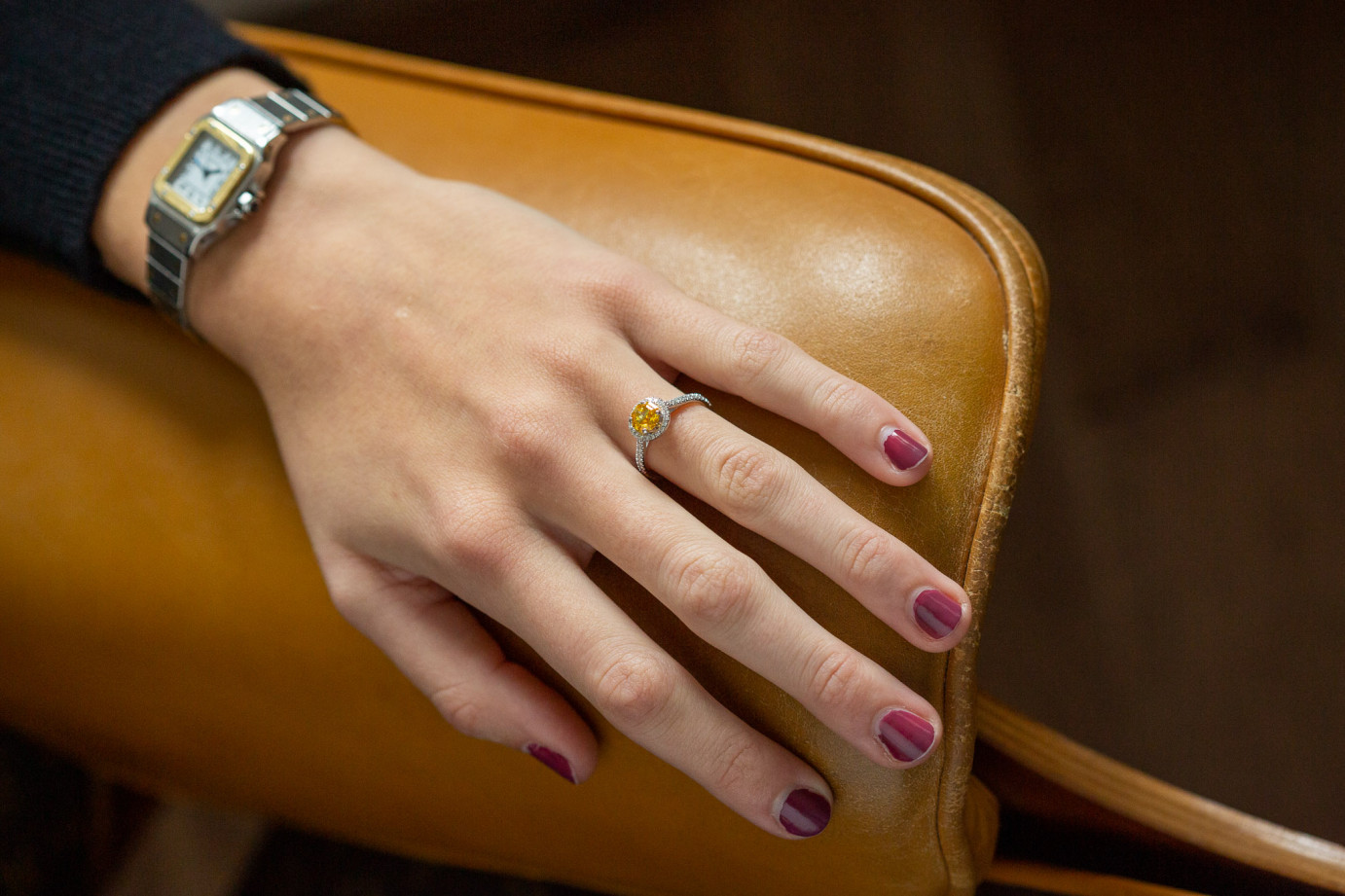 Characteristics
Time: 20th century
Origin: French
Asscher Cut Diamond
Weight in grammes: 3.8 g
Ring size: 51 mm