About
This watch by Audemars Piguet is the first version of their most emblematic model, the Royal Oak, manufactured since 1973.
It was the genius watchmaker, Gérard Genta, who developed this watch, which became the icon of the Swiss brand. Since this first version, it has undergone some variations in the shape of its dial to definitively adopt the octagon.
In its feminine version, it has always been able to combine glamour and luxury watchmaking. The vintage watch we are offering for sale perfectly matches this association with: guilloché and embossed chocolate dial, diamond hour digits, barrel-shaped case, 18-carat yellow gold bezel set with brilliant cut diamonds, secured by six screws, 18-carat yellow gold bracelet set with diamonds, 18-carat yellow gold Piaget folding clasp, quartz movement. Case, dial and movement signed, serial number B83989-249794.
More than 400 brilliant-cut diamonds set the dial, case and bracelet in 18-carat yellow gold on this model.
This Royal Oak woman was completely revised and the quartz movement changed in Audemars Piguet's workshops at La Chaux de Fond in Switzerland in January 2019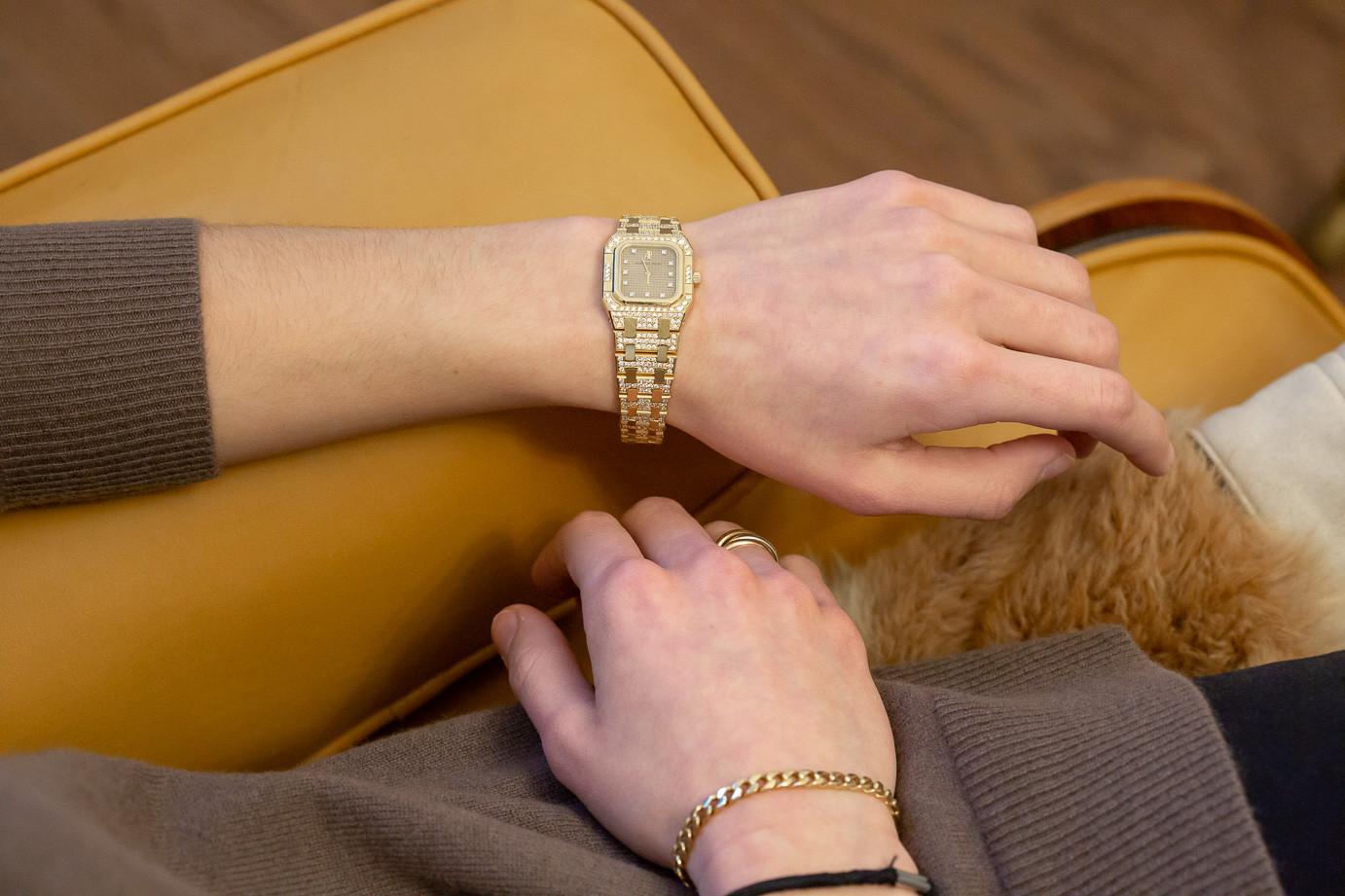 Characteristics
Year: 1985
Origin: Switzerland
Manufacturer: Audemars Piguet
Sizes: 20 x 24.5 cm (Length x Diameter)