About
Sculpture in ceramic covered with gold on a black marble base numbered 3/8, made after the original gouache Atalante, signed by Georges Braque in 1962. A limited edition of 8 copies of this work was printed. A certificate of authenticity from Maître Olivier Marquis, auctioneer, dated Mars 5, 2020 will be provided to the purchaser.
Georges Braque's desire to create three-dimensional works came when he realized, in the early 1960s, that he had made very few sculptures, unlike his friend Picasso. Those created in paper have not been kept.
It was therefore in collaboration with the diamond dealer Heger from Löwenfeld that ceramics, sculptures and other mosaics came into being.
Very interested in Greek mythology, Braque chose to represent, among others, the Atalanta. After having made a gouache model, he gave birth to this magnificent ceramic sculpture covered with gold and thus pays tribute to this resolutely modern woman who is against marriage, independent and recognized for incredible acts in ancient Greece, whether in the Arcadian or Boeotian tradition.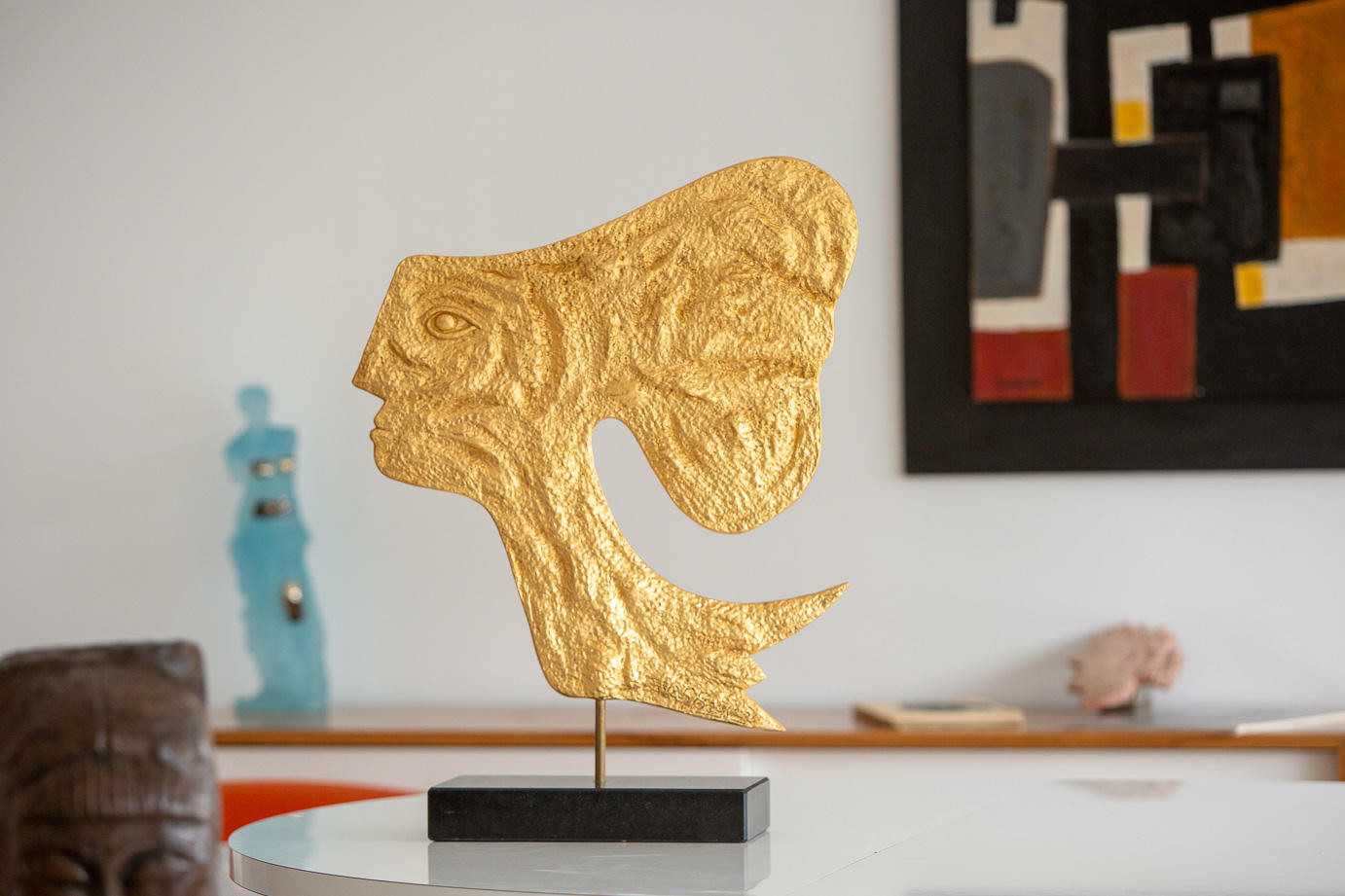 Characteristics
Time: 20th century
Origin: France
Artist: Georges Braque
Material or technique: Ceramic
Sizes: 50 x 50 cm (Width x Height)
Conservation status
Perfect condition
Bibliography
Armand Israël, Georges BRAQUE SCULPTURES, Editions des Catalogues Raisonnés, 2008 – Reproduced on page 42.
Raphaël de Cuttoli, Métamorphoses de Braque, Editions France Art Center, 1989 - Reproduced on page 72.